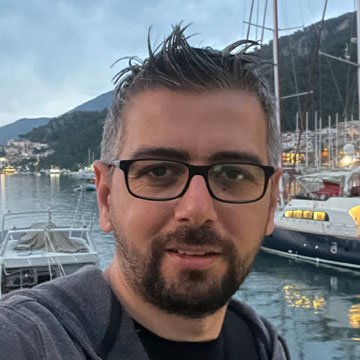 Burhan Çetin
Web Developer
© 2022 All rights reserved.
Hello.
I have worked as a web developer for many different companies for many years. Sometimes as a full stack developer, sometimes as a backend developer.
I've created many different professional websites for booking companies, for a healthcare company, for a logistics company, for a university, for a technology company, and now for a betting company. Thus, I gained knowledge about many different industries.
Especially, I experienced as Team Lead with a demonstrated history of working in the leisure, travel & tourism industry.
Please contact with me if you need an experienced web developer for your websites.
Resume
Experience
Jul. 2021 - Current
Demirören Teknoloji
Team Lead
Development on misli.az backend services and "Back Office" project.
Release creating and release deployments.
Dec. 2018 - 2021 Jul.
extranetwork.com
Team Lead
Development on extranetwork.com backend services.
Database designs, Code Reviews, Issue testing
Release creating and managing the test servers
Sep. 2018 - 2020 Jan.
Vademecum A.Ş.
Feb. 2018 - 2018 Aug.
Cevahir Teknoloji
Full Stack Developer
Development Anoto Pen forms and API Services
Coding scripts on Anoto framework
Configuring production servers for Anoto Pen Technology
Coding customized scripts such as reporting screens which customer's need to see.
Oct. 2016 - 2017 Nov.
netagenda™AG
Senior Tester
Testing the issues on netagenda.com
Creating releases and testing releases
Apr. 2016 - 2016 Nov.
bukurye
Full Stack Developer
Development on bukurye.com
Creating releases and testing releases
Nov. 2013 - 2014 Sep.
Metglobal
Senior PHP Developer
Development on multiple websites hotelspro.com, dhr.com, otel.com
Coding APIs for channel manager integrations, fixing and future issues on these web sites and Back Office consoles.
Apr. 2012 - 2013 Nov.
Vademecum A.Ş.
Full Stack Developer
Development on www.vademecumonline.com.tr
Database redesigned. The APIs refactored.
Frontend and Back Office Websites created again with framework support.
Jan. 2011 - 2012 Apr.
Nevşehir University
Full Stack Developer
Development on nevsehir.edu.tr
I created the all websites for university and coded for other projects such as back office, ects system, bap system, academic studies system, graphical reporting system, poll systems
Apr. 2005 - 2010 Dec.
DestekNet
Founder
I created many different websites for my clients
May. 2004 - 2004 Dec.
Pcworld Magazine
Editor
I was the editor of the internet section of the PCWorld Turkiye magazine.
20-25 pages / month
Knowledges
Problem-Solving
Flexibility
Social Media
Time Management
Communication
Finance Technical Analysis
Cyber Pilot
Contact
Istanbul
mail@burhancetin.com
Freelance Available